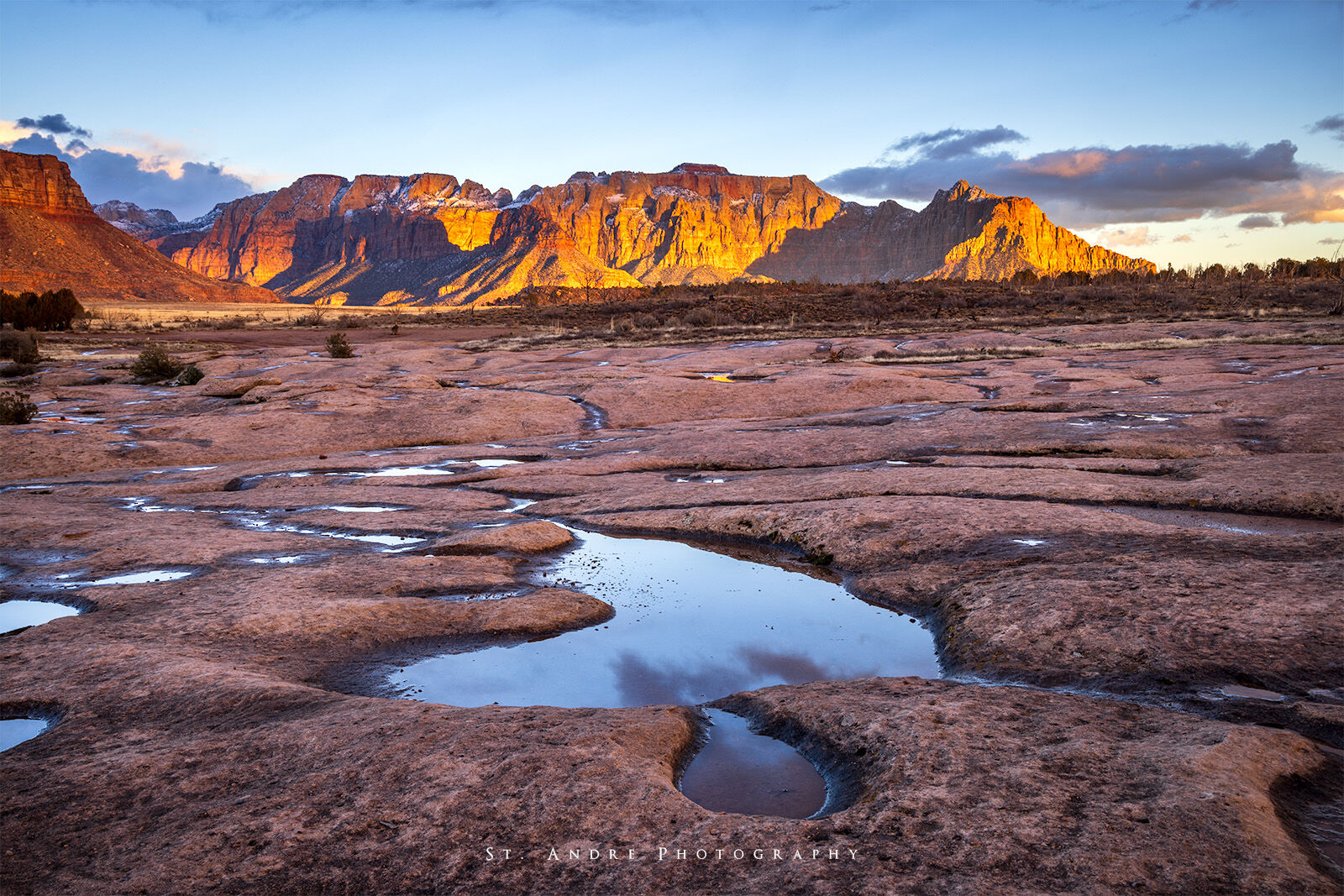 The gold standard for catching exceptional grand landscape photos of the front half of Zion National Park is the following formula.

Stormy Conditions.
Clear skies to the west.
Far South Sun
These conditions lead to dramatic colors, dramatic light and dramatic clouds. All you need to do is line yourself in a cool spot.
I tried to do that the other day. We have been getting slammed with an atmospheric river over the past week here in Utah. It has dumped huge amounts of snow across the state, and it has provided some exceptional photography conditions. When the storm decided to break up around sunset I figured this was the time to go out and try to catch something amazing.
I did my best to record said adventure. Please check it out below!
In the end I ended up getting two images I liked. The latter was with my super telephoto.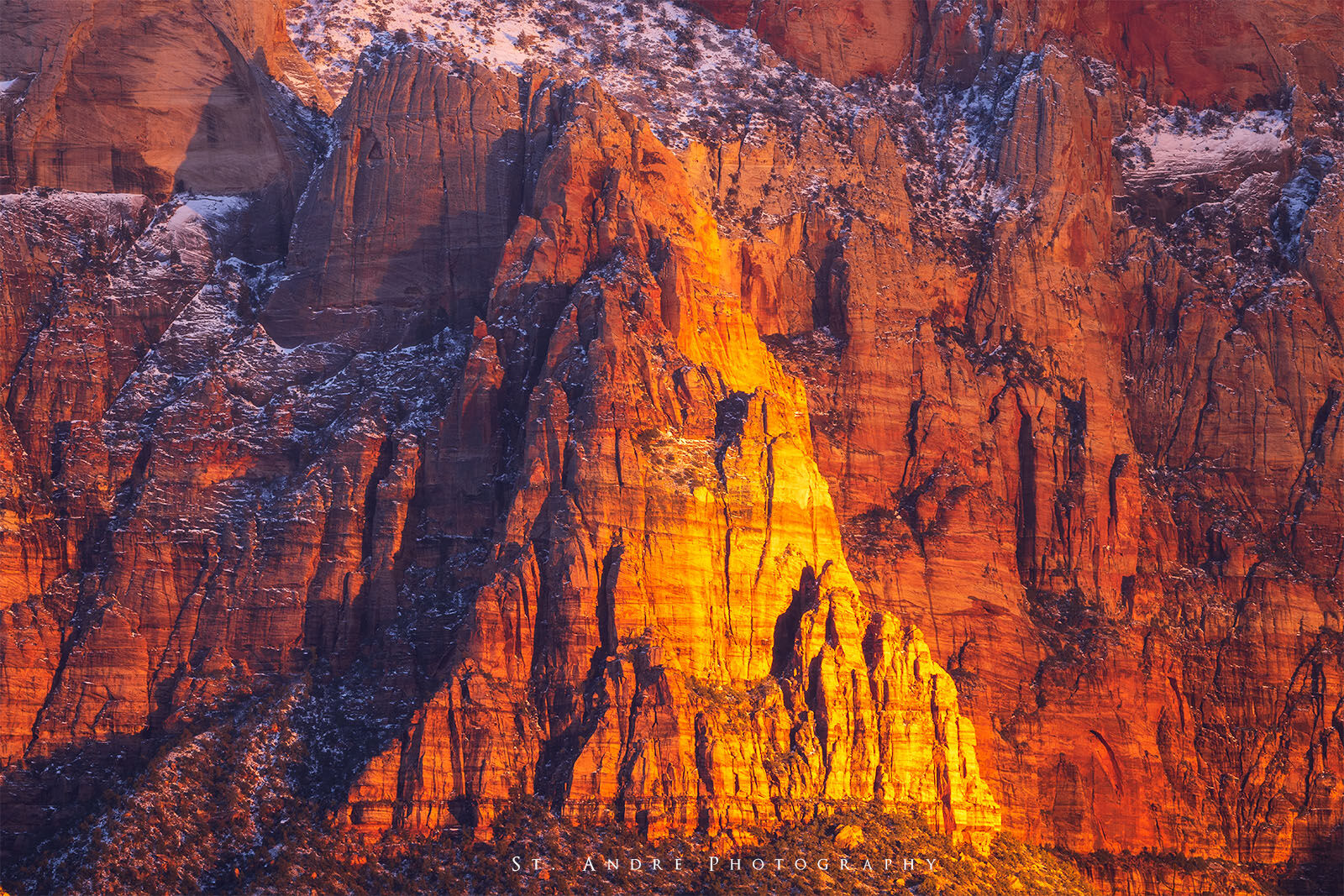 The photo adventure didn't end with the above images. I ended up having to deal with wet muddy conditions for the drive down. The mud up top was really bad, and I was grateful for having all wheel drive or I might have been stuck. In addition, the drive down the hill was a bit hair raising as it was covered in mud and ice. I have learned a few things over the year, stopping is almost impossible on hills like this, so, generally I plan for a slow controlled fall down the hill as best as I can. It worked out well.