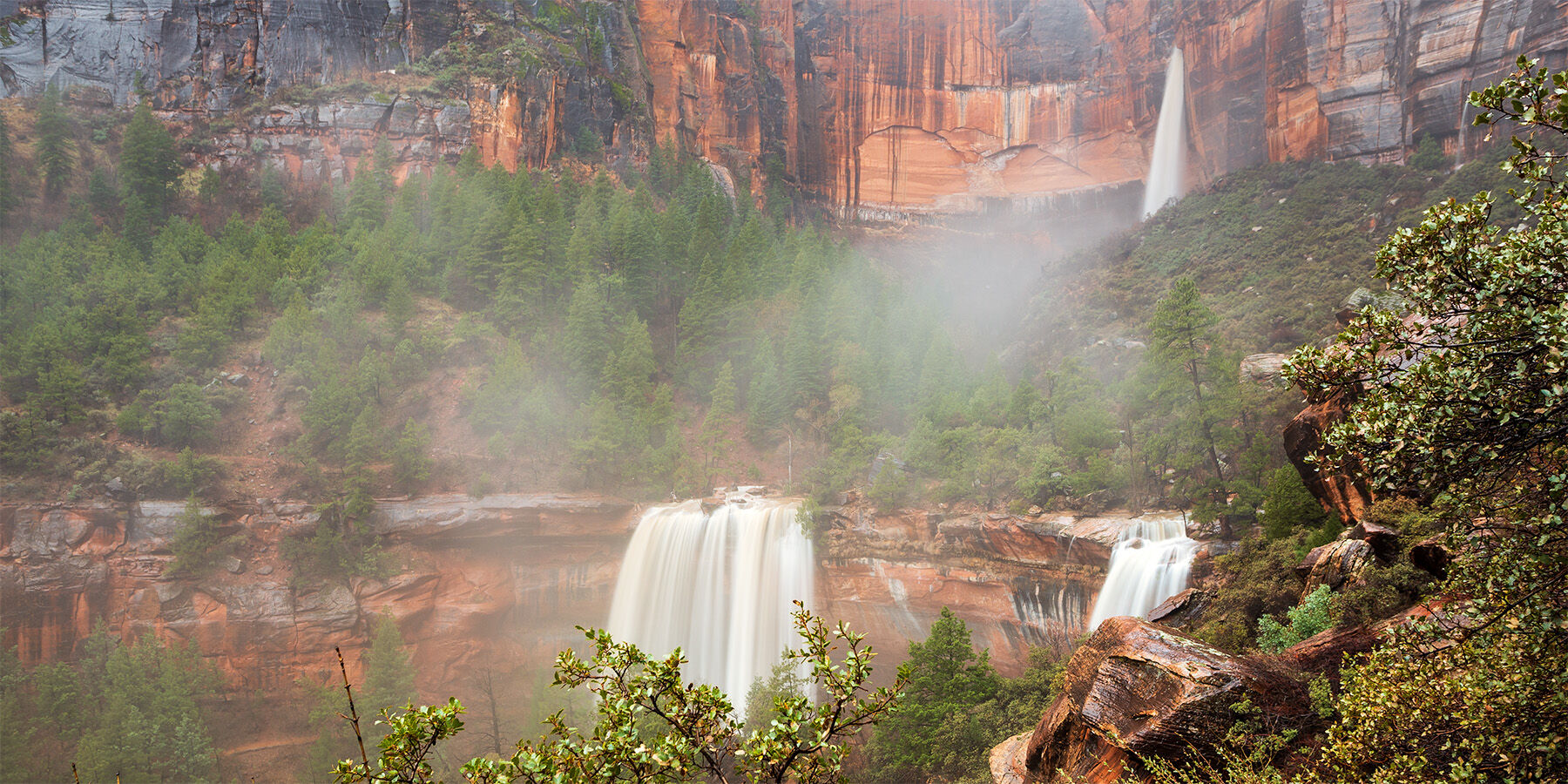 Emerald Pools is Zion National Park is one of those areas that has huge hit and miss potential. In fall it is a huge hit, in summer it is mostly just green and usually falls in the category of miss photogenically. In winter it can be drab or exceptional depending on conditions. I think some of my best images ever of Emerald Pools have come from this year as I have tried to be in and around the region during peak fall colors and during some seriously huge storming events.
Past Experience
I have probably hiked Emerald Pools over a dozen times. The first would have been when I was a teen coming down and visiting Zion. In fact my first memory of Emerald Pools was with friends and family when we came down to hike Angels Landing, but stopped by Emerald Pools. I remember huge waterfalls, but that is about the extent of my memories.
Flash forward a few years, and the next solid memory was hiking it with a buddy from California. For him it was the most mind bending hike, for me it was an early year excursion with mostly bland colors but good company. But this was before I was really into photography and early in my Southern Utah Hiking blog days.
Flash forward a few years and photography took over much of my experience and I began looking at Emerald Pools in a new light. It was about this time I had learned about the trick to catching waterfalls in Zion and was looking for the opportunity to really see and experience the falls. So flash forward to about 2017/2018 the opportunity arrived and I zipped off to Zion during a hung rain storm and was able to photograph my first major waterfall event (cover photo). That was the last time I was able to get such a shot as the other opportunities came and went and I missed for various reasons or they shut down the park for safety.
Current Experiences
In the past three months I have been back to Emerald Pools two times. The first was at the beginning of November where I photographed fall colors and the other was at the start of the new Year, 2023. Both of these trips I was chasing conditions in specific and wasn't simply passing through. This is the proper way to photograph Emerald Pools. Plan around an event rather than showing up and hoping.
In November I was able to get some of my best fall colors I have ever had.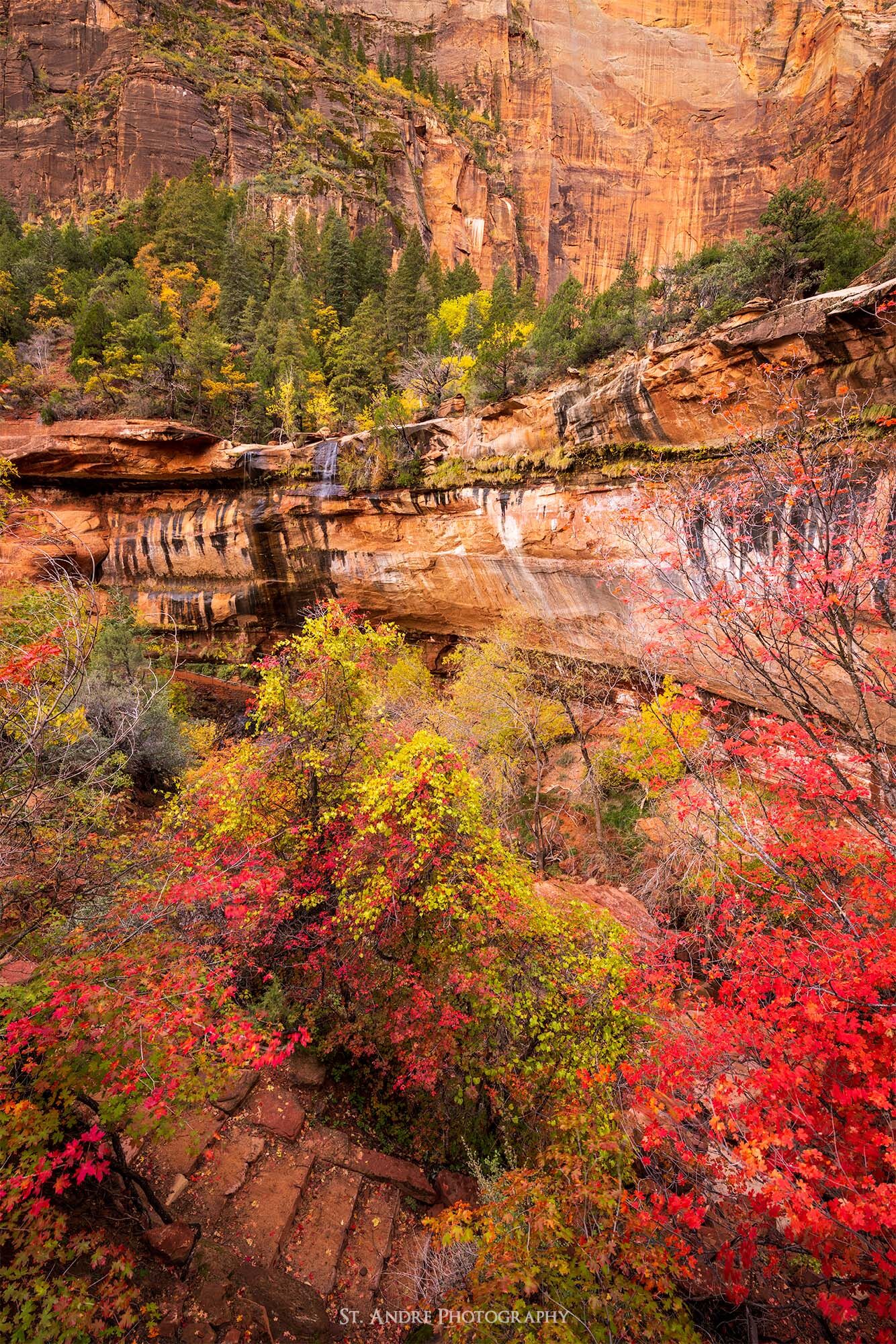 On my most recent trip I was able to plan a bit around some major rain/snow storms and was lucky enough to capture the best winter shot of Emerald Pools from afar that I have ever done. See video below.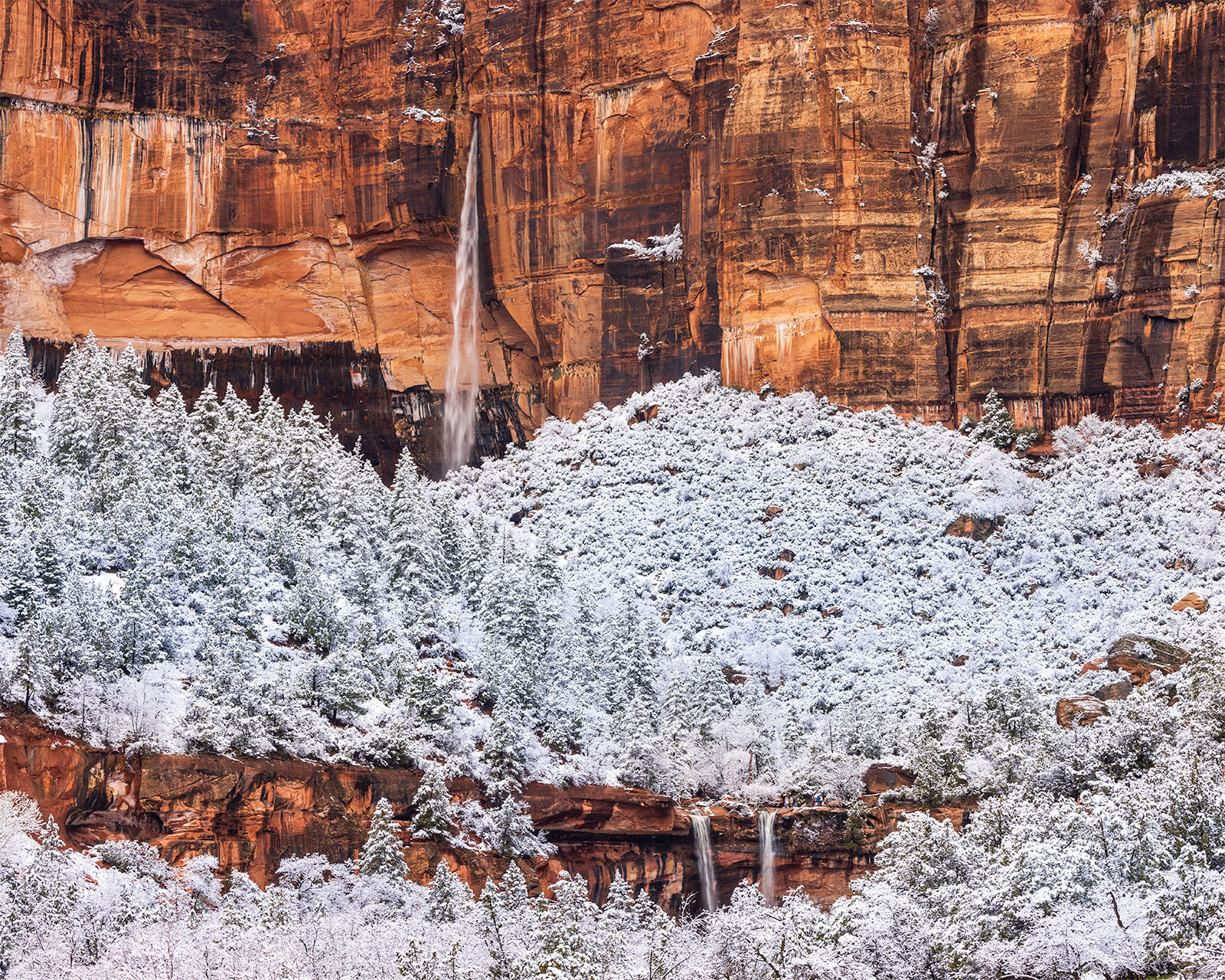 Are you planning a trip to Zion National Park? If so please consider picking up my Zion Photography Guide. I is useful tool for planning your photography trip and has more in depth details