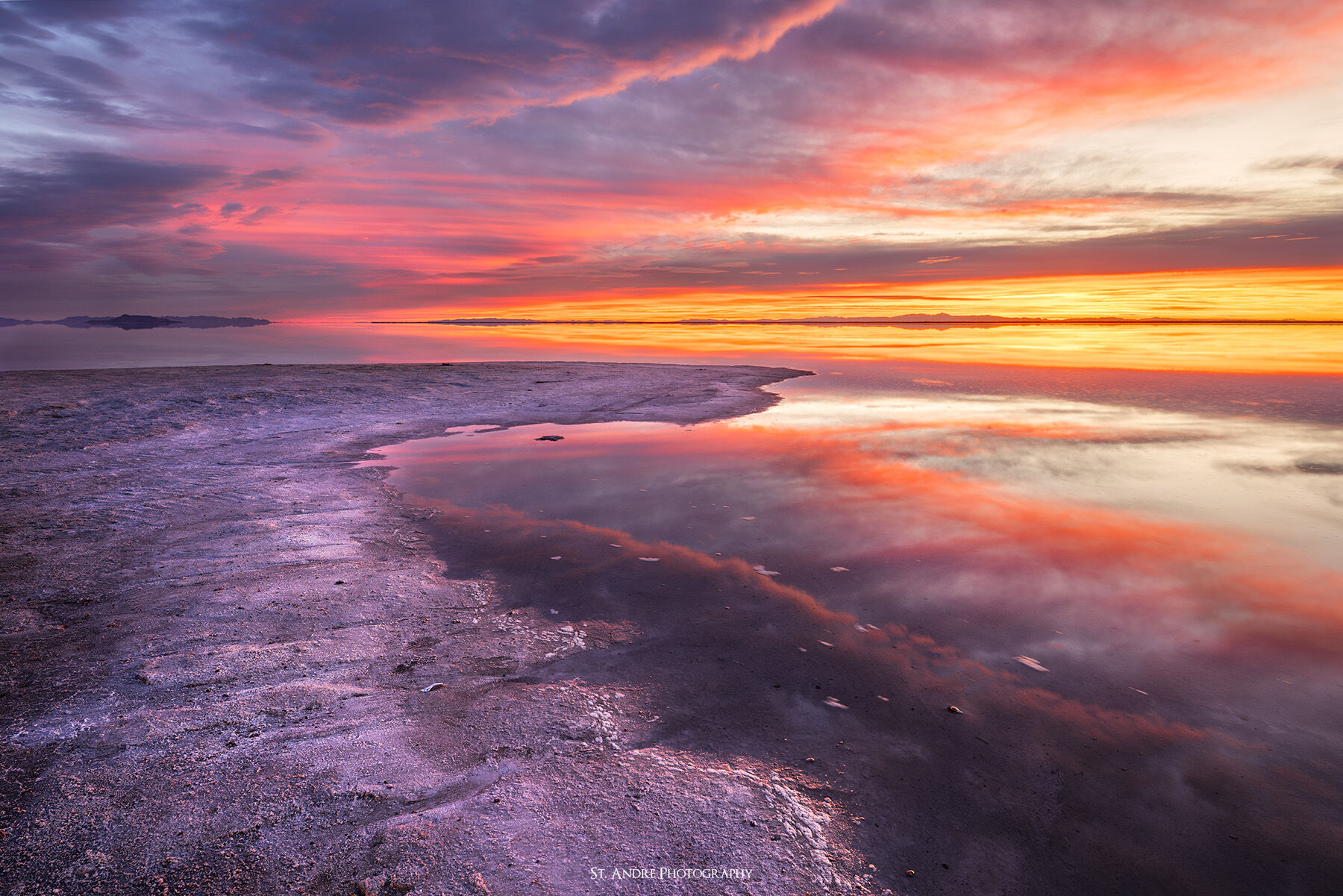 A few weeks back I was visiting my parents home in Northern Utah. I had been itching to go somewhere for a while so after looking around at my options I decided to re-visit the salt flats.
I had been to the salt flats years ago with my new born child. It was one of her first outings and it was one of my first trips I had ever done with a camera, so I figured it was a good time to revisit after seven years of growth and experience as a photographer. Oh and a new camera system.
Unfortunetely, the salt flats are really in the middle of no-where. They reside on the border of Utah and Nevada and from where we were, it was going to take two hours. I had two options, sunset or sunrise, but when looking at the weather, sunrise became the best time. A storm was blowing in from the northwest, and the skies were clear to the east. A recipe for good colors.
So 4AM came and off we went. Somehow I convinced my father that he should join me. Apparently, he is where I get my crazy from. We drove for two hours watching the conditions devolop and the landscape get more bare.
As we arrived the conditions came together and we were treated with a stunning sunrise with almost too much colors. Additionally, the landscape had been flooded turning the salt flats from a salt pan into a giant mirror.