Introducing the Light of Zion- A photographers guide to Zion National Park.

This is a guide of Zion National Park with photographic guides for the main canyon of Zion, Kolob Canyons, Kolob Terrace (including The Subway), The Upper East Side and the West Desert of Zion. In this guide you will find details about locations, times to visit, best lighting conditions and much more.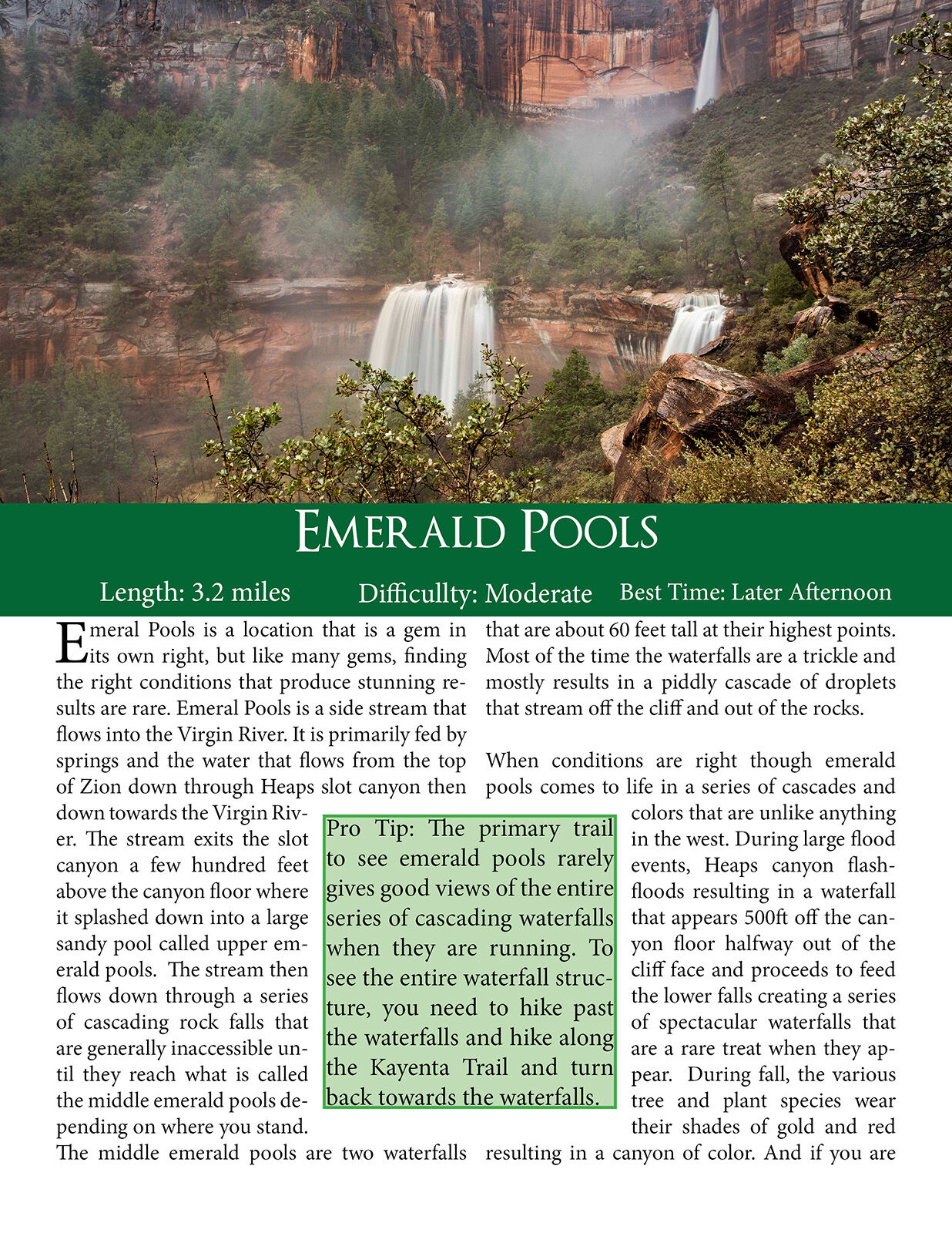 After purchasing this guide you will receive an email with a link for a digital download. This usually takes 1-3 business days. This link will allow you to download a PDF that is encrypted. What ever product you download it too, will be the product it will be saved on and cannot be currently shared between other devices (so choose the final download carefully)
This is the first edition of my guide book. There are a few less visited trails that are not included within this guide book or spots I could not get to due to safety concerns. I do plan on updating this book as time progresses and will announce those in the future. This book is jam packed with hikes and photographic locations and if you are new and even a returning photographer to Zion, you will find this book of value as it can open your eyes to possible new locations you had not considered or times of day and year to visit.
Enjoy!